Water is the essence of life on our plant. The lack of fresh water, or water scarcity, has become one of the major challenges for humankind to overcome.
Global warming, population growth and pollution of water sources due to anthropogenic activity, are key factors that led to the significant decline of available fresh water.
According to the UN, "Water use has been growing globally at more than twice the rate of population increase in the last century, and an increasing number of regions are reaching the limit at which water services can be sustainably delivered, especially in arid regions."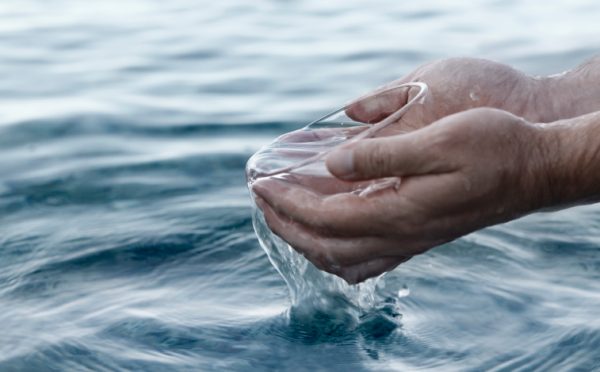 Nowadays, there are several approaches to cope with water scarcity: desalination, groundwater remediation, surface water treatment and even wastewater reuse to potable usage are becoming more technical and economically viable
Aqwise has developed several technologies which can be utilized as large to mega scale centralized plants or small local units for removal of dissolved organic and inorganic pollutants.
Our AGAR® MBBR and the Aqwise MBDEN solutions are well established, cost effective biological water treatment technologies for removal of pollutants from anthropogenic sources. Our technologies are optimal for removal of many common pollutants such as Organic matter (BOD/COD), Ammonia, Nitrate, Micropollutants and emerging pollutants such as Perchlorate and Pharmaceuticals and more.
Aqwise's technologies key advantages for water treatment:
Process stability
Simple operation
Low energy requirements
Sustainability
Low capital investments & operational costs
Low carbon footprint
Minimal waste
Surface Water
Rivers, lakes and reservoirs are an important and highly accessible sources of fresh water for small and large communities.  These water bodies can be polluted  due to anthropogenic activities such as discharge of untreated sewage, industrial activities and  agriculture .
Our solutions can effectively treat surface water  contaminated –with high levels of dissolved organic matter and nitrogen compounds.  .
Aqwise AGAR® MBBR technology is implemented in a large-scale project in India, providing clean potable water from the Yamuna River for over two million people of Agra, home of the famous Taj Mahal. This project is one of the largest MBBR applications in the world treating 163,000 m3/day
The Yamuna water is polluted with high levels of Ammonia due to continues discharge of untreated sewage to the river, thus preventing the usage for drinking water. The plant is consisted from 5 stage AGAR® MBBR BNR, filtration and disinfection units.
The AGAR® based water treatment plant is operational since 2014, providing the local population with millions of m3 of high quality water.
Features
Efficient biological activity even with low organic levels.
High water recovery ≈ 100%
No brine
Highly efficient dissolved matter removal
Small footprint
Can handle fluctuations in flow and nitrate concentration
Benefits
Converts contaminated water sources to drinking water
Low OPEX – no brine
Low CAPEX
Highly stable system – provides "peace of mind"
Quick recovery after shutdowns
low carbon footprint
Groundwater
Thousands of drinking water wells worldwide have been closed due to contaminations which origin in various sources, mainly due to use of fertilizers and industrial activities.
Aqwise proprietary biological solution for well remediation meets the highest global health standards (EPA, EU), while utilizing advanced on-line monitoring and control systems. A major advantage of the solution is that it produces no brine which needs to be removed, which makes the treatment sustainable and viable also in places where brine disposal is highly expensive or not possible.
Main Applications:
– Nitrate-contaminated well-water
– Various pollutants, such as Selenium, Perchlorate and explosives
– Nitrate-rich brine streams
MBDEN
Nitrate (NO3) is one of the most common groundwater contaminants in rural areas due to the extensive use of fertilizers. High nitrate levels in drinking water are often affiliated with methemoglobinemia ("blue baby" disease) and latest studies even showed that high levels of nitrate could have a carcinogenic effect.
Aqwise's Moving Bed Denitrification (MBDEN) technology is a well-established, cost-effective process for Nitrate removal, used to treat polluted drinking water sources. The MBDEN technology is based upon Aqwise's advanced MBBR technology and years of research and development. The technology was developed in collaboration with the water authority and water approved by the Ministry of Health.
The system utilizes Aqwise's biomass carriers in mixed anoxic MBBR reactors. Post solids separation and disinfection polish stages are applied to complete the treatment and provide high-quality drinking water.
The Aqwise MBDEN system has displayed remarkable performance, supplying drinking water to various communities. It has been proven to be a cost-effective, sustainable and environmentally friendly solution with close to 100% water recovery rate.
Features
High water recovery ≈ 100%
Suitable for surface water, groundwater and water reservoirs
No brine
Highly efficient nitrate removal
Small footprint
Can handle fluctuations in flow and nitrate concentration
Benefits
Converts contaminated water sources to drinking water
Low OPEX – no brine
Low CAPEX
Highly stable system – provides "peace of mind"
Quick recovery after shutdowns
How does the MBDEN work?
Aqwise's MBDEN solution uses 2-3 MBBR stages to remove nitrate and reach drinking water quality.
Water is pumped into a biological reactor, which is usually divided into 2-3 stages (DeOx and Anox), filled with Aqwise unique biomass carriers. The treated water and bio-carriers are continuously mixed by mechanical mixers.
The biomass grown on the carriers removes the nitrate from the contaminated water via the denitrification process. Nutrients and carbon source are added to provide optimal process conditions.
The treated water exits the reactors and flow to solids separation and disinfection steps, while pre-installed media retention screens keep the carriers inside the tanks.
Once the disinfection stage is done, the once contaminated water has completed the treatment process and is now purified enough to be supplied as drinking water.